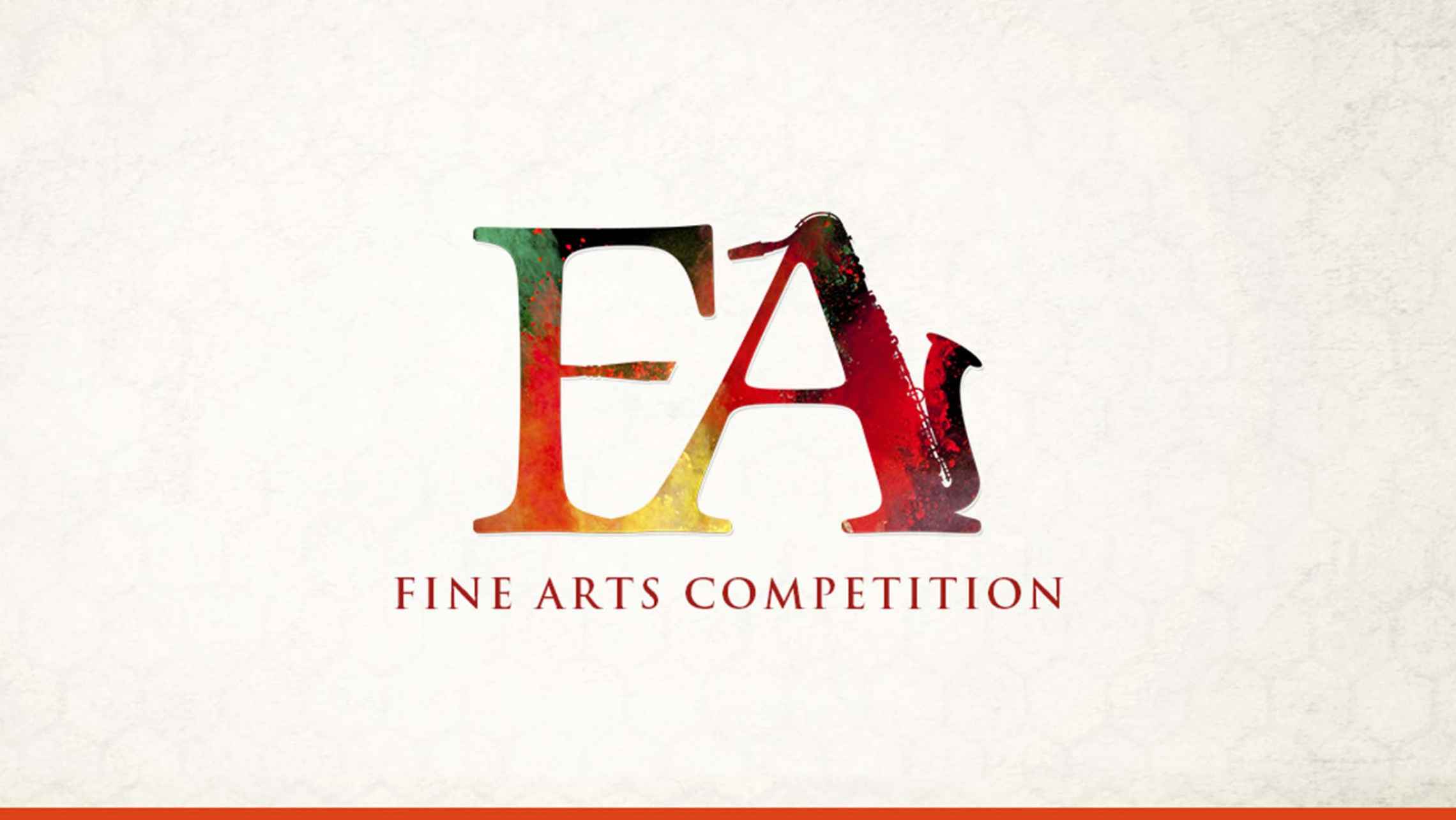 The West Coast Baptist Fine Arts Competition was started in 1995 to help students develop their talents and sharpen their skills for the Lord. Since that time our goal has been to glorify Christ by providing an opportunity for students to compete in dozens of areas including Bible preaching, Bible teaching, music, academics, and speech. Each area of competition has been carefully planned to help prepare students' minds and abilities for a life of service to Christ. This event also provides students a time to fellowship with other students in a Christ-honoring environment. The West Coast Baptist Fine Arts Competition has the potential to help your students develop a closer relationship with God and foster school spirit. Join the growing number of schools who are discovering this great tool to use in assisting students to reach their potential.
Competition Schedule
| | |
| --- | --- |
| Thursday, March 9 | |
| School Check-In | 8:00 am |
| Opening Ceremony | 9:00 am |
| Competition Begins | 10:30 am |
| | |
| Friday, March 10 | |
| Competition Begins | 8:00 am |
| Final Senior High Bible Quiz Competition | 12:00 pm |
| Closing Ceremony | 1:30 pm |
Registrations and Fees
School Registration | Due by January 15
Each school must register and pay the school registration fee online before you will be able to download the competition manual and judging forms for the 2016 competition. Please note that payment must be received by January 15 to receive the discounted rate.
Schools bringing 1–20 Students | $40 ($55 after January 15)
Schools bringing 21–50 Students | $60 ($75 after January 15)
Schools bringing 51 Students or more | $105 ($120 after January 15)
Judges Registration | $15 Due by January 27
Please register your judges online under your school account. Each school is strongly encouraged to send a judge in the area of competition that your students are competing in. However we would ask that each school submit judges for any area of competition. We appreciate your help!
Student & Sponsor Registration | Due by January 27
All registration includes meals. Payment must be received by January 27 to receive the discounted rate.
Student Registration | $30 ($40 after January 27)
Sponsor Meals | $15 ($20 after January 27)
*All sponsors must be registered online with your school. Schools must have at least one sponsor for every 10 students brought to competition.
Competition Entries
Due by February 17
There will be a $25 charge per student addition or change requested after February 17. Please note that if students in grades 7 or 8 are competing with senior high in music group competition, this request must be submitted by email to [email protected]. Elementary may only compete with elementary.
Each school is responsible for entering and reviewing each individual registration and competition entry before the due dates.
Eligibility of Schools & Contestants
To be eligible to participate in the West Coast Baptist Fine Arts Competition, each school must be affiliated with an independent, fundamental, non-charismatic Baptist church and pay the non-refundable registration fee applicable to its school size.
| | |
| --- | --- |
| Elementary | Grades 4-6 (Students must be eight years or older) |
| Junior High | Grades 7-8 |
| Senior High | Grades 9-12 |
Competition Areas
Bible
Bible Quizzing
Bible Memory
Bible Testing
Bible Teaching
Bible Preaching
Chess
Jr. High Chess
Sr. High Chess
Academics
English
Math
Science
History
Creative Writing
Political Science/Economics
Home Economics
Keyboarding
Spelling Bee
Jr. High Keyboarding
Crafts
Woodworking
Needlework
Sewing
Tole Painting
Art
Drawing
Watercolor
Oil & Acrylic
Sculpture
Lettering
Monochromatic Drawing
Music
Sacred & Classical Piano
Piano Duet
Choir
Vocal Solo
Large Ensemble
Small Ensemble
Instrumental Brass
Instrumental Duet
Instrumental Strings
Instrumental Woodwinds
Small Instrumental Ensemble
Large Instrumental Ensemble
Science Fair
Biological
Physical
Speech
Poetry
Religious Reading
Declamation
Duet Acting
Debate
Humorous Interpretation
Dramatic Interpretation
Photography
Landscape
Human Portrait
Action
Still Life
Animals
Graphic Design
Church Tract Design
Photo Composition
Culinary Art
Cookies
Tablescapes
Bread
Bible Quizzing Books
Elementary - 1 & 2 Peter
Junior High/Senior High - Hebrews, 1 & 2 Peter
Old Testament Testing
Elementary - 1 Samuel
Junior High/Senior High - 1 & 2 Samuel
New Testament Testing
Elementary - 2 Corinthians & Galatians
Junior/ Senior High - 2 Corinthians, Galatians & Ephesians
Bible Memory Topic
Soulwinning
Creative Writing Topics
Poetry – A Blessing in Disguise
Prose – Not Everything that Glitters is Gold
Students entering the competition for Creative Writing Prose should determine before they enter the academic room if they are writing prose narrative or prose expository
Debate Topic
Should the Electoral College voting system be abolished?
New – Sculpture Theme
This year's theme is Holidays.
Contact Information
West Coast Baptist College
Lancaster Baptist School
4020 E Lancaster Blvd
Lancaster, CA 93535
661.946.4668
[email protected]