About
The International Student Program at Lancaster Baptist School accepts students from all over the world. Students are offered the opportunity to become proficient in the skills of reading, writing, listening and speaking English through total English immersion while attending sheltered content classes.
Lancaster Baptist School is dedicated to the total and balanced educational needs of its students in full cooperation with the family's wishes. Because the faculty and staff greatly care about each student, they provide them with a drug-free, loving and authority-honoring atmosphere. The students learn character development for living a moral lifestyle.
At Lancaster Baptist School, international students have all of the opportunities of American students. Students are involved in AP and elective courses, choral and instrumental music ensembles, student organizations and activities, and all major sports.
Highlights
Accreditation
We are fully accredited by the Western Association of Schools and Colleges (WASC) and maintain full course recognition through the University of California a-g system. We issue F-1 visas to international students through the U.S. Student and Exchange Visitor Program.
Preparation
We are an inclusive school that provides a quality education in a safe and secure Christian environment. We offer total English immersion to achieve fluency and sheltered content classes to build proficiency. Our dedicated international program staff ensure growth and success for each individual student.
GPA Distribution 2.5 or above: 80%
Average PSAT: 60th percentile
Success
Our graduates are accepted and successful in premiere programs across the country to include, Arizona State University, California State University, California Polytechnic University, Colorado Technical University, Liberty University, Oregon Institute of Technology, University of Iowa, University of Southern California, West Texas A&M University, and Texas Tech University.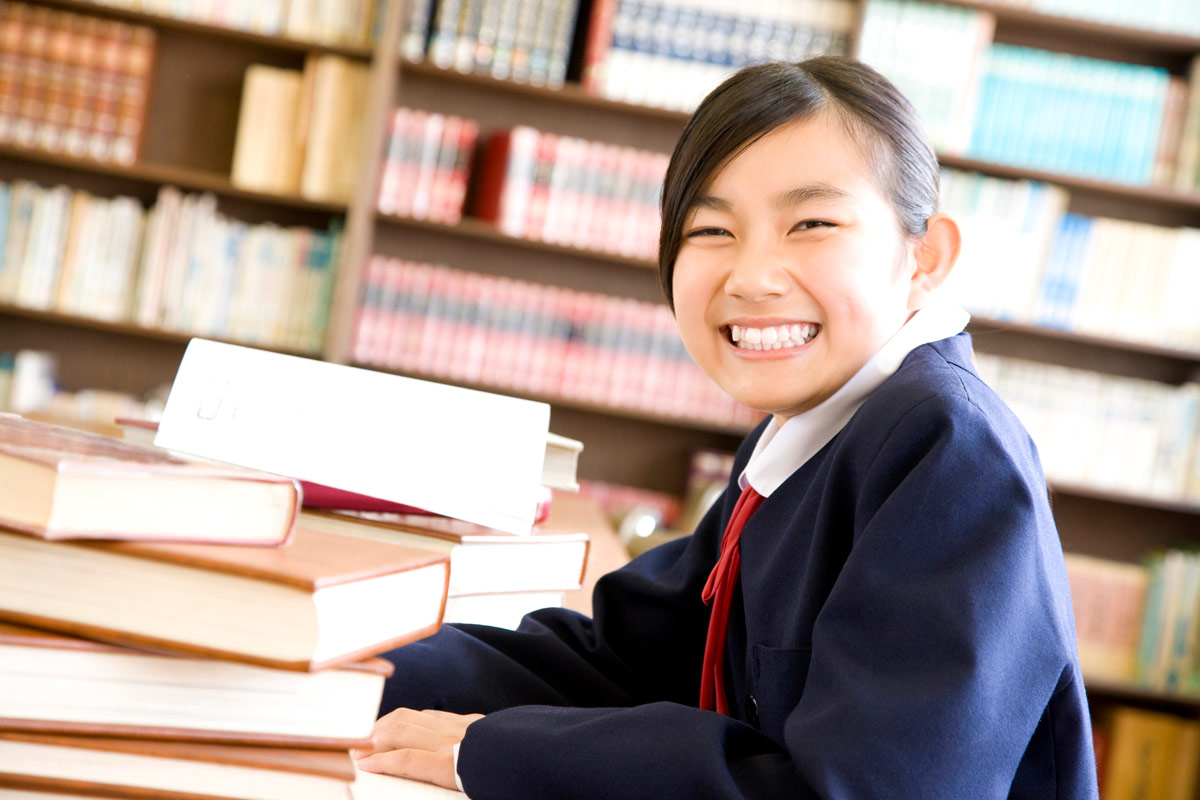 Student Testimonies
Jerry
2nd Year - China
Academically, when I came to Lancaster Baptist School, I did not have good study habits or organizational skills. However, after studying here for one year, I began to develop better habits with the aid of my homestay family and teachers. One area that really helped me to improve occurred when I began asking questions and seeking help from my teachers.
James
1st Year - China
I am a Chinese ninth grade student, and I came to Lancaster Baptist School in August 2018. At first, I thought it would be scary to study in a new environment, but I was wrong. The students and teachers here are very helpful. I am thankful when I understand what I am learning. Teachers spend their own time tutoring and reviewing with me. The leaders in the school are very helpful; I am learning many new things and growing in character. I love this school!
Andrew
3rd Year - China
I have been attending Lancaster Baptist School for the past two years. I have really enjoyed my experience at Lancaster Baptist School. I am a junior in high school right now, and I really appreciate the help and care the school has provided to me. One thing I like the most about this school is the music program. In the music program, I am able to participate in orchestra, choir, band, field trips, and private lessons.
The spirit of this school is wonderful! I have made many friends here, and the teachers are very nice and friendly. They do their best to help you improve. I really recommend Lancaster Baptist School to any international student.
Hunter
1st Year - China
It is my great honor to attend Lancaster Baptist School. In China, there is not an environment to use English frequently, but at Lancaster Baptist School I have had more opportunities to learn English. This is exactly what I wanted. The teachers at Lancaster Baptist School are patient, helpful leaders.
Sarah
2nd Year - China
I am an international student from China. I came here in 2017 as a sophomore. When I first came, it was a big challenge for me. I was really afraid of everything - a new school, new people, new country, and a new language. I was really shy and did not want to talk to strangers and was afraid that my classmates would not accept me. However, when I actually got here, everything was just fine. I have amazing classmates! They were friendly to me, helpful with schoolwork, and accepting of my nationality. I am also truly thankful for my teachers because they have patience with me and explain concepts that I do not understand. I am grateful to attend Lancaster Baptist School.
Parents of Tim
1st Year – Korea
The children loved the school! Thank you so much for the kindness of all the school staff and teachers. The children did not want to leave school and return to Korea. I hope they will be able to meet their friends and teachers again soon!
School Profile
Key Facts
Religious Affiliation
Independent Baptist
Accreditation
WASC (Western Association of Schools & Colleges)
470
Student Population (K2-12)
Academic Tracks
LBHS students may choose from two diploma tracks. Each track has a requirement of 240 credits.
*Parentheses indicate required minimum credits
Bible (40)
English (40)
History (20)
Geography (5)
Government/Economics (10)
Math (30)
Science (30)
Foreign Language (20)
Physical Education (20)
Visual or Performing Arts (10)
Electives (15)
Bible (40)
English (40)
History (20)
Geography (5)
Government/Economics (10)
Math (30)
Science (20)
Foreign Language (10)
Physical Education (20)
Visual or Performing Arts (10)
Electives (35)
Upper Level and Advanced Placement Courses
Lancaster Baptist High School offers seven upper level courses and three Advanced Placement courses.
Advanced Math 1
Advanced Math 2
Geometry
Algebra 2
Pre-Calculus
Physics
Chemistry
AP English Language and Composition
AP Calculus AB
AP United States History
LBHS College Acceptances
Antelope Valley College
Arizona State University
Art Institute, El Cajon
Azusa Pacific University
California Baptist University
California State University, Bakersfield
California State Polytechnic University, Pomona
California State University, Northridge
California State University, San Bernardino
College of the Canyons
Colorado Technical University
George Fox University
Grand Canyon University
Liberty University
Michigan State
Oregon Institute of Technology
Pensacola Christian College
Santa Monica College
The Master's College
University of California – Irvine
University of Iowa
University of Northwestern – St Paul
University of Southern California
West Coast Baptist College
West Texas A&M University
Wheaton University
CIF Sports Programs
Football - Boys
Volleyball - Girls
Basketball – Boys
Basketball – Girls
Soccer - Boys
Baseball - Boys
Music Programs
Varsity Choir
Varsity Beginner Strings
Varsity Intermediate Strings
Varsity Beginner Band
Varsity Intermediate Band
Orchestra
High School Ensemble
Application Process
Please contact our International Program Director for questions and specific tuition information.
1. Complete the admission application and pay application fee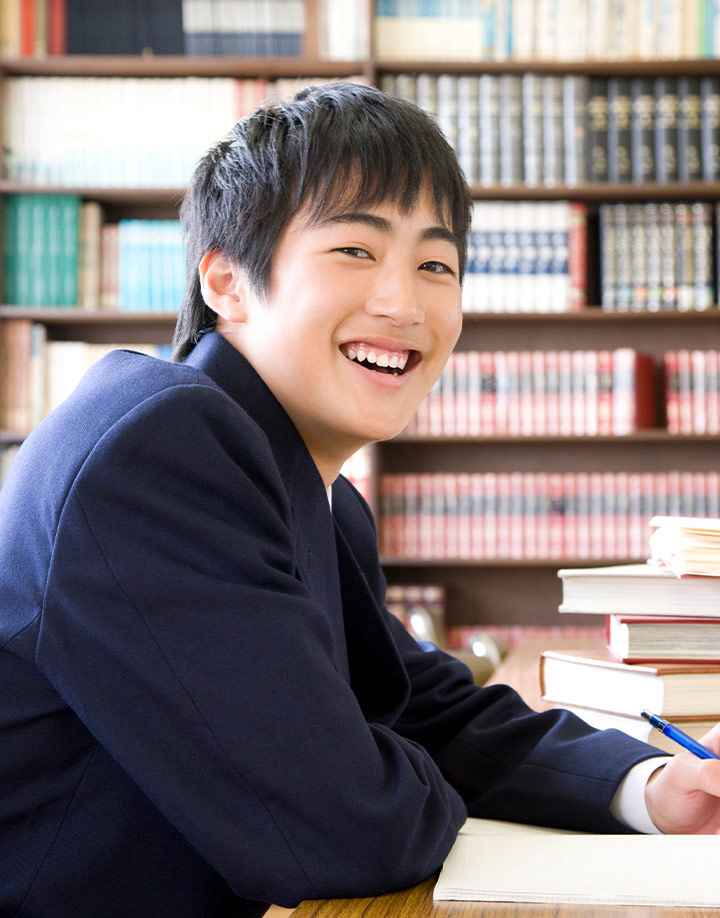 LBS International Tuition Payment
---
2. Complete and submit the online application
4. Complete a Skype or FaceTime interview
You will be contacted once your application fee, application, and supporting forms have been received and reviewed.
*Students may begin on the first day of school only if all documentation has been received and reviewed to be acceptable. Once completed and accepted a letter of acceptance and an I-20 will be mailed to the applicant.
Other Information
About the Area
Lancaster Baptist School is located in the Antelope Valley which occupies northern Los Angeles County, California, and the southeast portion of Kern County, California, and constitutes the western tip of the Mojave Desert. It is situated between the Tehachapi and the San Gabriel Mountains. The valley was named for the pronghorns that roamed there until they were all but eliminated in the 1880s by bad weather and subsequent fur hunting. The principal cities in the Antelope Valley are Palmdale and Lancaster.
Lancaster
Lancaster is a charter city in northern Los Angeles County. As of 2013, Lancaster was the 31st largest city in California. Lancaster is part of a twin city complex with its southern neighbor Palmdale and together they are the principal cities within the Antelope Valley region. Lancaster is located approximately 61 miles north of downtown Los Angeles, near the Kern County line. The population of Lancaster grew from 37,000 at the time of its incorporation in 1977 to over 156,000 in 2010. According to the Greater Antelope Valley Economic Alliance report of 2015, Lancaster has a population of 168,049.
Palmdale
Palmdale is a city north of Los Angeles, in California. The Joe Davies Heritage Airpark features military planes used by the U.S. Air Force. Trails line Ritter Ranch Park, which sprawls over thousands of acres of rugged mountain and desert terrain. The Palmdale Amphitheater hosts big-name musical acts. North of the city, trails wind through the Prime Desert Woodland Preserve, home to jackrabbits and rich birdlife.
Santa Clarita
Santa Clarita is a California city north of Los Angeles. It's known for the Six Flags Magic Mountain theme park, with many roller coasters. The adjacent Six Flags Hurricane Harbor is a summertime water park with tall slides and a wave pool. The prehistoric stone formations of Vasquez Rocks Natural Area Park have served as a backdrop for many films. William S. Hart Park has a museum dedicated to the silent-film star.
Los Angeles
Los Angeles is a sprawling Southern California city of 4 million people and the center of the nation's film and television industry. Near its iconic Hollywood sign, studios such as Paramount Pictures, Universal and Warner Brothers offer behind-the-scenes tours. On Hollywood Boulevard, TCL Chinese Theatre displays celebrities' hand- and footprints, the Walk of Fame honors thousands of luminaries and vendors sell maps to stars' homes.
Highlights of LA beyond the entertainment industry include the Getty Center, home to European and American art and extensive gardens. Griffith Observatory has panoramic skyline views, while the Lakers and Clippers basketball teams play at Staples Center. In and around the city are notable beaches including Venice, complete with funky shops on a colorful boardwalk, and Santa Monica, whose pier offers rides and games. Live music venues dot the billboard-lined Strip, a stretch of Sunset Boulevard running through the West Hollywood area. Beverly Hills is the site of the famously upscale shopping street Rodeo Drive.
Southern California
---
Lancaster Baptist High School admits students of any race, color, and national or ethnic origin. This school is authorized under Federal law to enroll non-immigrant alien students. (All non-immigrant international students enrolled at LBHS must be on an F-1 visa.)