Our Purpose & Philosophy
Purpose
The purpose of Lancaster Baptist School is to educate and to train the whole student: spiritually, intellectually, physically, and socially. Because the Lord requires a vessel unto honor, guidelines for personal habits, definite dress codes, and proper leisure-time activities are provided. The principle of self-discipline is the basis of our disciplinary structure. We believe the student must honor the rights of others and respect the individual's freedom. Not only must a young person have his appearance and actions reflect the Lord Jesus, but he must also have wisdom, knowledge, and understanding to serve the Lord in the plan God has for his life. Therefore, the Bible is not substituted for any academic subject, but it is integrated into the total educational program. The Bible is taught so that the student will develop sound values that will govern every step of his life.
Lancaster Baptist School desires to send out into the world young people who will be lights in this night of spiritual darkness (Matthew 5:14-16; Ephesians 6:12). The chief objective of our school is to prepare students for the possibility of full-time Christian service. According to Matthew 9:37, "…The harvest truly is plenteous, but the labourers are few. . ." Our school strives to prepare students to be thrust into the harvest field (John 4:35) and to accomplish much to the glory of the Lord. "To the praise of the glory of his grace…" (Ephesians 1:6).
Mission
The mission of Lancaster Baptist School is to assist parents in educating and equipping their students to develop a heart for God, to cultivate a sound biblical worldview, and to prepare students to positively impact their families, churches, communities, and country for Jesus Christ.
Lancaster Baptist School seeks to accomplish its mission by striving to achieve the following five learning outcomes:
Establishing Christ-like Character Do right
Achieving Academically Be Like Jesus
Growing Comprehensively Get Smart
Leading through Service Serve Others
Elevating Patriotism Love America
Lancaster Baptist School provides a solid academic foundation for a student's future. Students of Lancaster Baptist School consistently score above the national average on annual standard tests. The high school's college preparatory curriculum enables graduates to be well prepared for college and adult life.
Bible
Math
Phonics
Reading
Grammar
Penmanship
Creative writing
Spelling, Vocabulary, and Poetry
Science
Music
U.S. and World History & Geography
Spanish
Old Testament Survey
New Testament Survey
Christ's Life and Ministry
Bible Doctrine
Baptist Distinctives
Paul's Missionary Journeys
New Testament Church History
Systematic Theology and Apologetics
Biblical Prophecy
Christian Manhood/Womanhood
General Science
Physical Science
Biology (lab)
Chemistry (lab)*
Physics (lab)*
* Indicates Upper Level Class.
Composition
Grammar
Spelling
Vocabulary
Creative Writing
Speech
American Literature
English Literature
World Literature
AP English Language & Composition*
* Indicates Upper Level Class.
General Math
Business Math
Pre-Algebra
Algebra I
Algebra II*
Geometry*
Pre-Calculus (Trigonometry)*
Advanced Math I*
Advanced Math II (Calculus)*
AP Calculus AB*
* Indicates Upper Level Class.
U.S. History
World History
Geography
Government
Economics AP U.S. History*
* Indicates Upper Level Class.
Health
Physical Education
Introduction to Spanish
Spanish 1 & 2
Sign Language
Home Economics
Drama
Keyboarding
Computer
Choir
Band (Marching and Pep)
Strings
Orchestra
Ensemble
Private piano
Study Skills Development
ACT College Test Prep
AP College Test Prep
Art
Architectural Drawing
Auto Mechanics
Philosophy
Our school is a ministry of Lancaster Baptist Church designed to help families train their children for Christian service. Our approach is a complementary one. God has established the family as the principal entity to train children, with the church serving as a second platform of spiritual training and leadership development for the family. The Christian school provides a third source of godly influence. This arrangement is truly successful only if the direction being set by all three is in agreement.
For this reason, it is vital that parents agree with the doctrine and philosophy of Lancaster Baptist Church, which are held wholly by Lancaster Baptist School, as well. A child, placed in an environment in which the family follows a direction contrary to that of the church and the school, is a child given to much confusion and strife within his own thoughts and actions. It should be understood that our primary goal is to produce and develop servant leaders for Christ. Students are led to develop the "mind of Christ" (Philippians 2:5) in their lives. A key reason for the existence of Christian education is to establish an environment that will develop a sound biblical worldview. The Lancaster Baptist School has developed a program to minister to the complete student. This is accomplished through four areas of emphasis:
The first and strongest emphasis is the spiritual growth of the child and family. The clear teaching of the Bible is the best foundation for learning. The Bible is not only taught as a class, but also permeates every other subject. We endeavor to introduce each child to Christ and to direct children and families to thoroughly know and live the Bible.
The second emphasis is on academics. The school uses a traditional, time-tested, rigorous Christian curriculum. We provide a superior academic climate and promote academic excellence to best prepare students to fulfill God's will for their lives.
The third and fourth areas of emphasis are proper social and physical development. The school sponsors fine arts competitions, musicals, and seasonal programs teaching our students to exalt Christ with their God-given talents, abilities, and skills. Our physical education and athletic programs are continually expanding to meet the needs of our students.
Doctrines & Beliefs
As a ministry of Lancaster Baptist Church, Lancaster Baptist School adheres to and supports the doctrines and beliefs of Lancaster Baptist Church.
Key Facts
Religious Affiliation
Independent Baptist
Accreditation
WASC (Western Association of Schools & Colleges)
470
Student Population (K2-12)
Academic Tracks
LBHS students may choose from two diploma tracks. Each track has a requirement of 240 credits.
*Parentheses indicate required minimum credits
Bible (40)
English (40)
History (20)
Geography (5)
Government/Economics (10)
Math (30)
Science (30)
Foreign Language (20)
Physical Education (20)
Visual or Performing Arts (10)
Electives (15)
Bible (40)
English (40)
History (20)
Geography (5)
Government/Economics (10)
Math (30)
Science (20)
Foreign Language (10)
Physical Education (20)
Visual or Performing Arts (10)
Electives (35)
Grading Scale
| Grade | Grade Scale | GPA | AP GPA |
| --- | --- | --- | --- |
| A+ | 97-100 | 4.00 | 5.00 |
| A | 93-96 | 4.00 | 5.00 |
| A- | 90-92 | 3.70 | 4.70 |
| B+ | 87-89 | 3.30 | 4.30 |
| B | 83-86 | 3.00 | 4.00 |
| B- | 80-82 | 2.70 | 3.70 |
| C+ | 77-79 | 2.30 | 3.30 |
| C | 73-76 | 2.00 | 3.00 |
| C- | 70-72 | 1.70 | 2.70 |
| D+ | 67-69 | 1.30 | 2.30 |
| D | 65-66 | 1.00 | 2.00 |
| F | 0-64 | 0.00 | 0.00 |
Upper Level and Advanced Placement Courses
Lancaster Baptist High School offers seven upper level courses and three Advanced Placement courses.
Advanced Math 1
Advanced Math 2
Geometry
Algebra 2
Pre-Calculus
Physics
Chemistry
AP English Language and Composition
AP Calculus AB
AP United States History
LBHS College Acceptances
Antelope Valley College
Arizona State University
Art Institute, El Cajon
Azusa Pacific University
California Baptist University
California State University, Bakersfield
California State Polytechnic University, Pomona
California State University, Northridge
California State University, San Bernardino
College of the Canyons
Colorado Technical University
George Fox University
Grand Canyon University
Liberty University
Michigan State
Oregon Institute of Technology
Pensacola Christian College
Santa Monica College
The Master's College
University of California – Irvine
University of Iowa
University of Northwestern – St Paul
University of Southern California
West Coast Baptist College
West Texas A&M University

Wheaton University
CIF Sports
Football - Boys
Volleyball - Girls
Basketball – Boys
Basketball – Girls
Soccer - Boys
Baseball - Boys
Music Programs
Varsity Choir
Varsity Beginner Strings
Varsity Intermediate Strings
Varsity Beginner Band
Varsity Intermediate Band
Orchestra
High School Ensemble
80
Cumulative GPA Distribution—2.5 and above
9
Other (armed forces, trade school, etc.)
Administrative Staff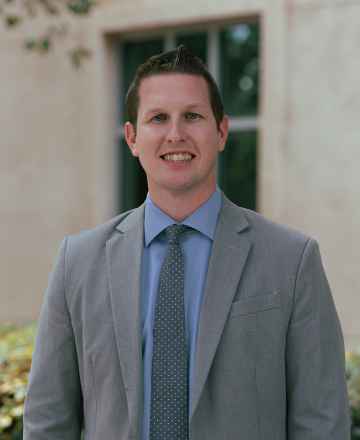 Principal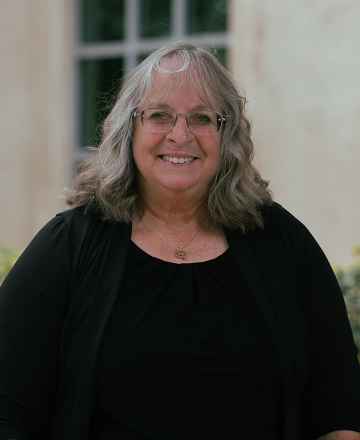 Student Success Coordinator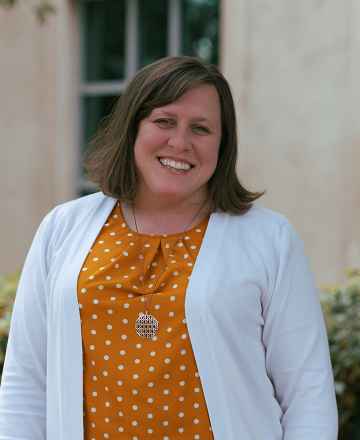 Vice Principal/International Director
---
Non-Discriminatory Policy
Lancaster Baptist School admits students of any race, color, national and ethnic origin to all the rights, privileges, programs, and activities generally accorded or made available to students at the school. It does not discriminate on the basis of race, color, national and ethnic origin in administration of its educational policies, admissions policies, scholarship and loan programs, and athletic and other school-administered programs. However, only persons who have a testimony of biblical salvation and have a sincere desire to serve Christ are eligible for admission.